When I came into observe clean-up time, I happen to notice that the block center looked like this.. Oh my!
But when I pulled out my camera to take a picture of the tumbling blocks, one little boy decided he wanted in on the action.
So he began to stack the blocks.
And then this little girl decided that this looked like fun too…
And then another little girl joined in…
And before long, we had a team of block stackers at work – I mean at play!
Stacking blocks is always much more fun when we do it together with our friends.
And when Mrs. Stewart comes in with a camera – you would be surprised at what we can accomplish all by ourselves!
Preschool Song: Stack the Blocks
Tune: The Ants Go Marching In
We stack the blocks one-by-one
Hurrah! Hurrah!
We stack the blocks one-by-one
Hurrah! Hurrah!
We stack the blocks one-by-one
We are having so much fun
Then they all go tumbling down – to the ground
Boom, Boom, Boom!
Repeat and change verses to two-by-two, three-by-three and so on…
See more ideas about play!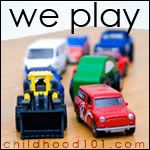 This article is being shared with you by Deborah Stewart of
Teach Preschool
- Promoting excellence in early childhood education at home and in the preschool classroom!
Check out
Deborah's new book
and order your copy today!
-Teach Preschool on
Pinterest
-Teach Preschool on
Facebook
-Teach Preschool on
Twitter
-Deborah Stewart on
Google+
or
Teach Preschool G+ Page
Subscribe to receive the latest Teach Preschool blog posts by email...
Disclosure: Teach Preschool is a participating member in the Amazon Services LLC Associates Program